March 22nd, 2022
Philpot lab in the news! Please click here to read how a rare disease is bringing researchers and family together.
---
November 29th, 2021
Philpot lab featured in the spectrum news for Dr. Matt Judson's latest gene therapy publication! Click here to read the article.
---
October 22nd, 2021
Congratulations to Dr.Matt Judson for his new publication in JCI Insight! The authors developed a gene therapy based Angelman Syndrome treatment strategy which significantly improved behavioral and anatomical deficits in Angelman Syndrome model mice. Click here to read about this exciting research.
---
September 24th, 2020
How is the Carolina-Deerfield partnership helping to accelerate treatment for Angelman Syndrome? Click here to learn more.
---
July 19th, 2020
Congratulations to Sally Hyojin Kim for her new publication!  The authors in  this study developed a TCF4-GFP reporter mouse to characterize the cell-type specific and spatiotemporal expression of TCF-4 in the postnatal mouse brain.  To read the article, please click this link.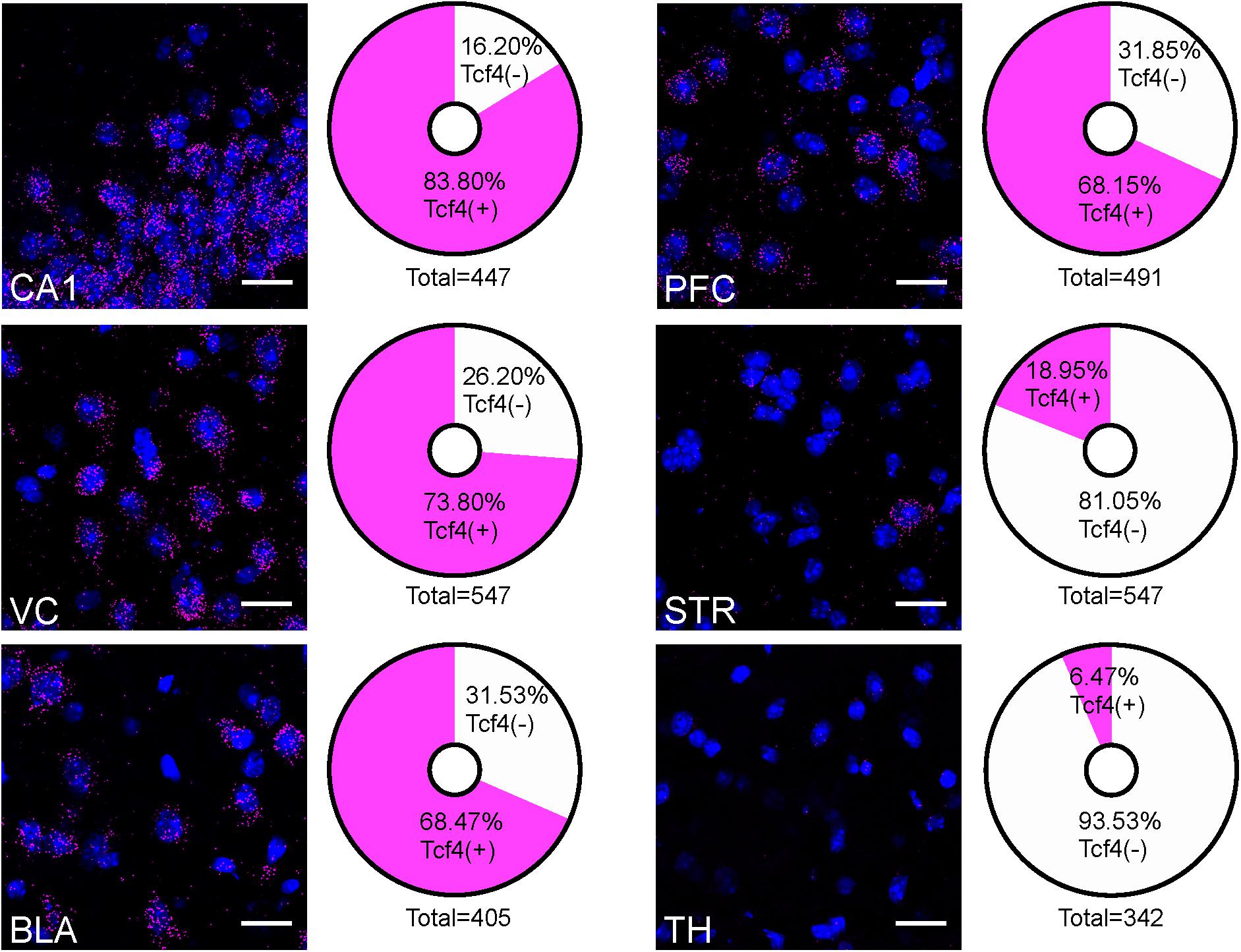 ---
April 17th, 2020
---
Dr. Ben Philpot discussed promising potential treatments and clinical biomarkers for Angelman syndrome at the NIH Neuroscience Seminar Series lecture. Please click here to learn more.
---
March 18th, 2020
The Philpot lab entered into a research collaboration and licensing agreement with AskBio to advance the gene therapy approach for Angelman syndrome. Please click here to learn more.
---
Dec 13th, 2019
Dr. Mike Sidorov started a faculty position at the center for Neuroscience at Children's National Hospital. We all are excited for his new position! Good luck, Mike!
---
Dec 11th, 2019
Congratulations, Dr. Bin Gu, for receiving a prestigious award from Citizens United for Research in Epilepsy for his research in "Identification of Pathophysiology and Genetic Mechanisms of SUDEP Using an Innovative Genetic Reference Population of Collaborative Cross Mice"
Please click here to read detail.
---
Oct 3rd, 2019
Philpot Lab Receives NIH Grant to Create Therapy for Rare Pitt-Hopkins Syndrome
Great news! Dr. Philpot has received a $1.68 million NIH grant to create a therapy to treat children with Pitt Hopkins syndrome.
---
Sep 30th, 2019
CBD May Alleviate Seizures, Benefit People With Neurodevelopmental Conditions
Our postdoctoral fellow, Dr. Bin Gu, found that cannabidiol had anti-seizure effects and behavior benefits in animal models of Angelman syndrome, a neurodevelopmental disorder. To read his publication, click this link.
---
Nov 20th, 2018
Congratulations to Dr. Bin Gu for his new publication in the journal of clinical investigation! He used the flurothyl kindling and retested paradigm in AS model mice to assess epileptogenesis and to gain mechanistic insights owed to loss of maternal Ube3a. For detail information about his findings, please click this link.
---
---
Oct 16th, 2018
"Angelman syndrome: Bellwether for genetic therapy in autism"
Dr. Matt Judson and Dr. Ben Philpot wrote an opinion article about the therapeutic strategies for Angelman syndrome. Here is the link!
---
Sept 21st, 2018
Dr. Ben Philpot and Dr. Bin Gu attended 2018 Cold Spring Harbor Asia Autism & Neurodevelopmental Disorders meeting in Suzhou, China. Ben gave a talk about Angelman syndrome treatment opportunities and clinical biomarkers, and Bin shared his current study in the lab, which is "Ube3a reinstatement mitigates epileptogenesis in Angelman syndrome model mice".
---
August 20th, 2018
Congratulations, Dr. HM Lee, Ellen, and Bram, for their new publication in Molecular Autism! The publication provided pharmacological profiles of indenoisoquinoline-derived Top1 inhibitors as paternal Ube3a unsilencers. The authors tested all 13 compounds and showed effectiveness at unsilencing paternal Ube3a with variable efficacy and potency. Please click here for the full article.
---
June 21st, 2018
Dr. Ben Philpot and Sally Kim (graduate student) attended the Pitt Hopkins Syndrome (PTHS) Scientific Symposium & Family conference in June 21st and gave a talk about ongoing PTHS research, which you can also check on the PTHS page in our website. Ben and Sally had opportunities to talk to other researchers and families. Hopefully our work in the lab can lead to the therapeutic opportunities that make a difference in PTHS individuals' lives!
---
May 3rd, 2018

Congratulations to Hanna and Mike for their new publication! This is Mike's second first author publication of the year!! Hanna was a visiting researcher from the Netherlands for 6 months. During her time in the lab, she collaborated with Mike and developed the automated approach to assess long- and short-range functional connectivity by measuring coherence across multiple frequencies during wake and sleep. Using this program, they found that during wakefulness, children with AS showed enhanced long-range EEG coherence across a wide range of frequencies. During sleep, children with AS showed increased long-range EEG coherence specifically in the gamma band. Please click this link to read the full article.
---
March 14th, 2018
Congratulations to Mike for his new publication! The study focused on behaviors encoded by the prefrontal cortex, a region broadly involved in executive function and cognition, in the mouse model of Angelman syndrome. To read the article, please click this link.
---
January 24th, 2018
Congratulations on Courtney and Alex for the new Pitt-Hopkins syndrome (PTHS) publication on J Neuroscience! Courtney, Alex, and other authors generated two novel mouse models of PTH, which mimics the most common pathogenic TCF4 point mutation. The authors thoroughly investigated behavioral  and physiological phenotypes on those models and found that those mouse models exhibited hippocampal NMDA receptor hyperfunction. To read more detail, please click this link.
---
October 14th, 2017
October 7, 2017 was a big day for Logan's family, especially for Logan. She was chosen by UNC Children's Hospital for the coin toss at the University of North Carolina's football game against Notre Dame. Logan was diagnosed with Pitt Hopkins syndrome (PTHS) in 2015, a rare genetic neurodevelopmental disorder caused by a mutation of a specific gene, TCF4. There are approximately 700 individuals diagnosed worldwide. Logan's family took the opportunity to raise awareness of the disorder and to set the fundraising. Dr. Ben Philpot was invited to be part of Logan's big day!
http://logansluxuries.com/logan-becomes-a-tar-heel/
http://www.goheels.com/news/2017/10/13/football-goheels-exclusive-logan-bomar.aspx
---
August 2nd, 2017
Congratulations to Dr.Matt Judson for his new publication in Journal of Neuroscience. Matt analyzed brain structure in a maternal Ube3a knock-out mouse model of AS. He reported that the volume of white matter (WM) is disproportionately reduced in AS mice, indicating that deficits in WM development are a major factor underlying impaired brain growth and microcephaly in the disorder.
Please click here to read the article. 
---
May 9th, 2017
Congratulations to Mike for his publication in Journal of Neurodevelopmental Disorders. He rigorously quantified EEG abnormality in individuals with Angelman syndrome (AS) and AS model mice and pinpointed that delta rhythmicity phenotypes can serve as reliable biomarkers for AS in both preclinical and clinical settings.
Please click here to read the article. 
---
March 8th, 2017
Congratulations to Sally Kim for being accepted to the prestigious Neural Systems and Behavior summer course at Marine Biological Laboratory!
---
Aug 2nd, 2016
Motor mishape: Mice missing the gene UBE3a (right) have thinner fibers in a nerve bundle called the corpus callosum than controls do (left). Matt Judson and Alain Burette, UNC
"Unusually thin nerve fibers in the brain may underlie the motor difficulties seen in some children with Angelman syndrome, an autism-related condition. The findings point to a possible new biomarker for the condition, and even a road toward a treatment."
"The findings hint that normalizing UBE3A expression in people with Angelman syndrome might repair a key structural problem in their brains. "If we can add the gene back early enough, then we might be able to reverse the white matter deficits or prevent them from continuing to emerge," says Benjamin Philpot, associate director of the Neuroscience Center at the University of North Carolina at Chapel Hill, who presented the findings."
Please click here to read the article
---
July 4th, 2016
Kelly's recent publication in Angelman syndrome is highlighted in Spectrum. "A newly discovered phenomenon in cells that regulate the sleep-wake cycle may provide clues for how to treat Angelman syndrome and dup15q syndrome, two autism-related conditions."
Please click the figure below to read the article.
---
June 16th, 2016
Congratulations to Kelly for her new Angelman syndrome publication! She found that neurons in the suprachiasmatic nucleus (SCN) maintain persistent expression of paternal UBE3A protein, suggesting a relaxation of Ube3a imprinting in the SCN that is not typical of most neurons. Her paper marks Philpot lab's 5th publication of the year!
Jones KA, Han JE, DeBruyne JP, Philpot BD (2016) Persistent neuronal Ube3a expression in the suprachiasmatic nucleus of Angelman syndrome model mice. Scientific Reports 6:28238.
---
May 27th, 2016
Congratulations to Angie for her publication in PLoS ONE! She discovered Topoisomerase 1, creating cleavage complexes, -dependent and -independent control of gene expression and Ube3a regulation in neurons.
Mabb AM, Simon JM, King IF, Lee H-M, An L-K, Philpot BD, and Zylka MJ. (2016) Topoisomerase 1 Regulates Gene Expression in Neurons through Cleavage Complex-Dependent and -Independent Mechanisms. PLoS ONE 11(5): e0156439. doi:10.1371/journal.pone.0156439
---
Apr 27th, 2016
Congratulations to Sally (Hyojin) and Portia for the new Angelman syndrome publication in the Journal of Neuroscience!
To read the article, follow this link.
---
Apr 6th, 2016
Dr. Matt Judson's study is highlighted on the cover of the April 6th issue of Neuron.

Click the cover image to the article.
---
Mar 24th, 2016
Congratulations to Dr. Matt Judson for his paper published in Neuron. His discoveries are featured in the UNC health Care and School of Medicine news. Please click here to read the news article.
To read the paper, follow this link.
---
Feb 29th, 2016
Our lab is supporting for Rare Disease Day!
Rare Disease Day takes place on the last day of February each year. The main objective is to raise awareness amongst the general public and decision-makers about rare diseases and their impact on patients' lives. The campaign targets primarily the general public and also seeks to raise awareness amongst policy makers, public authorities, industry representatives, researchers, health professionals and anyone who has a genuine interest in rare diseases. Visit the website for more info.
---
Feb 17th, 2016
Philpot and Stuber labs discover a role for GABA co-release in the brain's reward pathway
In a paper published in Nature Communications, Janet Berrios, a graduate student in the Philpot lab, discovered that the loss of UBE3A decreases the release of the GABA neurotransmitter and alters reward-seeking behavior in an important neural pathway once presumed to be principally regulated by the dopamine neurotransmitter. To read the article, visit the website.
---
Jan 20th, 2016
Zylka and Philpot to lead UNC Neuroscience Center
Mark Zylka, PhD, will serve as director and Ben Philpot, PhD, will serve as associate director of the UNC Neuroscience Center at the UNC School of Medicine, effective July 1. William Snider, MD, who has served as the center's director for nearly 17 years, will step down from his leadership role, but will remain on faculty as professor of neurology, while also continuing his research.